News Details
Teardrop car windows flags
Author: ZSTAR FLAG Date: 2016-4-1 3:04:09
Custom teardrop Car flag
is free to rotate according to the wind direction.The
teardrop car flags
are easy to clip onto any car or auto windows, the custom designed
car windows flags
allows the flagpole on to be removed effortlessly without rolling down or detaching from the car windows. Teardrop car flags offer high visibility at open air events, in front of exhibition halls, service stations shopping malls or department stores.
Teardrop car windows flags
are a great promotional flag for clubs, car forecourt, country events, delivery services and team supporters. The outdoor teardrop car flag is a new design of flagpole that is ideal for outdoor events, conferences, sports events.
Teardrop car windows flags
can support a cause or promote a business for your logo or company brands. Custom logos are easy to print.
Item No: Car flags 03
Flag material: 100% polyester fabric
Flagpole: Plastic
Size: 30x45cm (Flag) 44cm (Pole), or customized
Printing: Heat transfer, digital, silk screen, dye sub printing
Packing: 60x45x45cm/100pcs/1carton
G.W: 5.5KGS/100pcs
Usage: Sports, decoration, promotion, events
http://www.flagbannermaker.com
http://www.featherflagbanner.com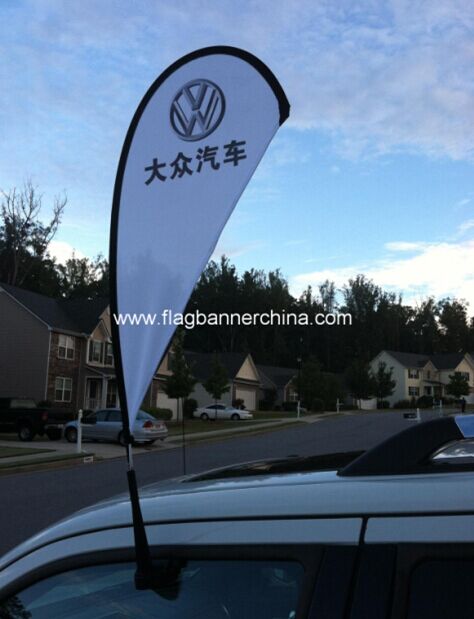 Event car windows flags


Teardrop car windows flags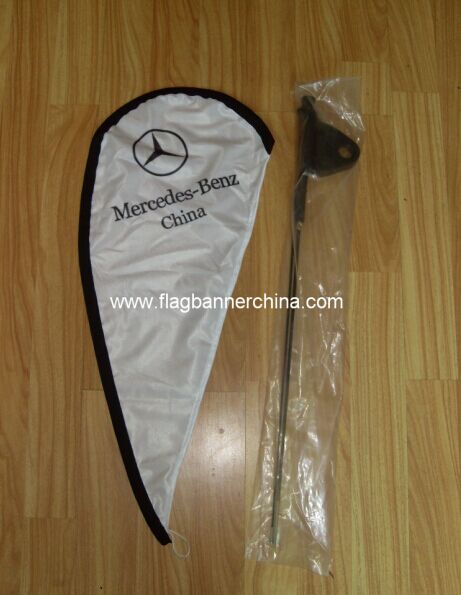 Teardrop car windows banner
Products Catagories
News & Events
Contact Information
Ningbo Zstar Advertising Equipments CO., Ltd
Add: 5-519 Xinghewan , Yinfeng Road , Haishu District, Ningbo , Zhejiang, China
Tel.: 0086-574-87434681
Fax: 0086-574-87434685
Email: zstardisplay@qq.com
Skype: andygao82
Web: http://www.flagbannermaker.com