News Details
POP OUT BANNER CHINA FACTORY
Author: ZSTAR FLAG Date: 2016-6-10 1:15:40
Event
Pop out banner
also called
Custom pop out banner
'>Custom pop out banners are widely used for trade shows and sporting events that made in china manufacturer. Custom pop out banners are a portable, promotional branding easy setup
Pop up banner
for indoor and outdoor events. Event pop out banners are full color graphics panels with an integral patented "pop-up" fiberglass frame. Pop out
A frame banner
s are portable, promotional branding for indoor or outdoor events. These
oval pop out banners
come with a full colour sublimation print.
Event printed pop out banners
have proved to be a highly effective marketing tool promoting brands, business messages and events worldwide.The custom pop out banners can ensure maximum exposure of your corporate branding with a minimum of fuss. The spring pop out banners are full colour graphics panels with an integral patented spring fiberglass frame. Full color pop out banners can pop up in a second and are also easy to fold up for transport. The
pop up banner
is perfect for tradeshow, durable and weatherproof.
Item No: Pop out banners 01
Material: steel, fabric
Shape: Vertical
Material: steel, fabric
Graphic Materials: Dye-Sublimated Fabric
Graphic Package: Oxford bag
Size: Size: 1.2X0.7M, 1.5X1M, 2X1M, 2.58X1M, 1.94X0.85M Net
Weight / PC: 2 kg
Packing: canvas bag + carton 5 Pcs / Per Carton size (cm):39*39*25
h
ttp://www.flagbannerchina.com
h
ttp://www.flagbannermaker.com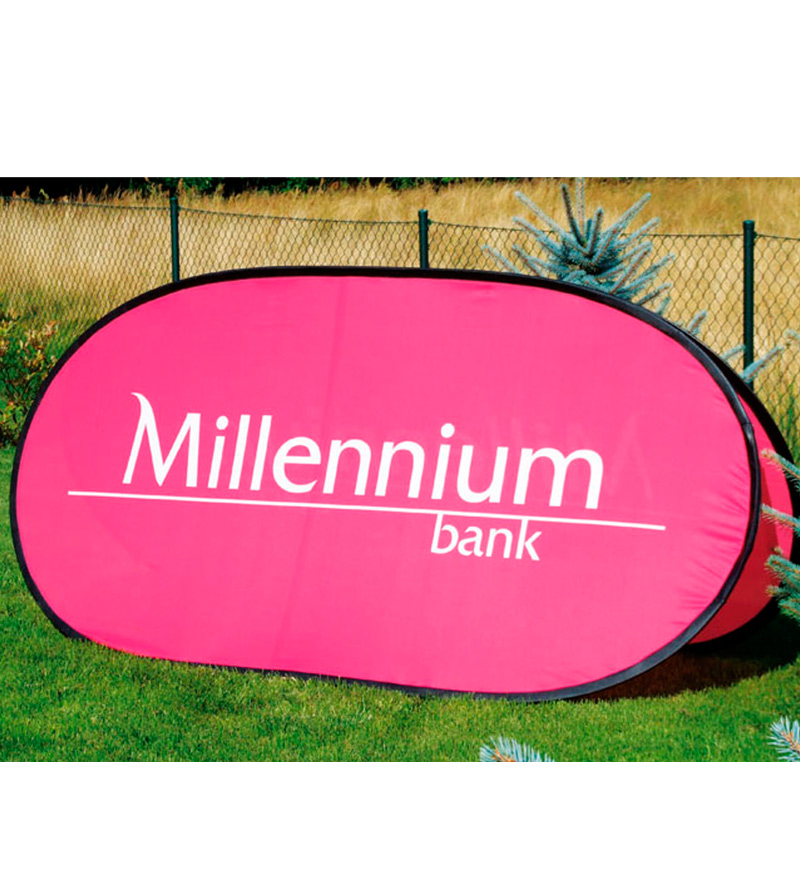 Products Catagories
News & Events
Contact Information
Ningbo Zstar Advertising Equipments CO., Ltd
Add: 5-519 Xinghewan , Yinfeng Road , Haishu District, Ningbo , Zhejiang, China
Tel.: 0086-574-87434681
Fax: 0086-574-87434685
Email: zstardisplay@qq.com
Skype: andygao82
Web: http://www.flagbannermaker.com