News Details
Outdoor Pop Up Event Banners
Author: ZSTAR FLAG Date: 2021/11/14 5:42:14
Custom p
op out banner
also called
A frame banner is a popular choice for use on its own to brand an event, or to accompany Teardrop banners or flags for the ultimate in outdoor displays.
Outdoor event pop-up banners are extremely fast to setup and require no assembly or tools. Be amazed at how these conveniently pop up and down, neatly storing away into their individual carry bags. Due to their compact and portable storage size, transporting multiple units couldn't be easier.
Pop Up A frame Banner is a high visual impact banner display that was suitable for both indoor and outdoor use.In windy conditions ground pegs are supplied to anchor the Pop up banner. On hard surfaces, weights can be put on the base joining strips to hold in place。
Event pop up banners are perfect display stand for use outdoors, at sporting events, golf days, or indoors at exhibitions, and have many advantages over traditional vinyl and PVC banners, as they are:
The banner frames are quick and simple to put up, lightweight, durable, weather proof and complete with carry bag and pegs. It using our high tech printing techniques means every one of our golf banners is manufactured to the highest standard.


Item No: Pop out banner 01
Material: stainless frame, polyester fabric
Printing: dye sub printing, digital printing
Shape: round, triangle, horizontal
Graphic size: 60x130cm, 100x200cm, 110x270cm,120cm etc
Package: 65x65x30cm/ 5sets/1CTN
Usage: golf event, sports, display
Kits includes: printed banner, iron frame, carry bag, pegs

http://www.flagbannerchina.com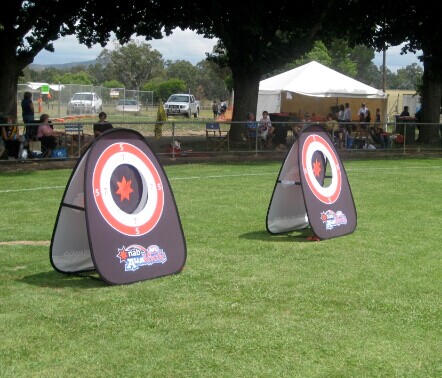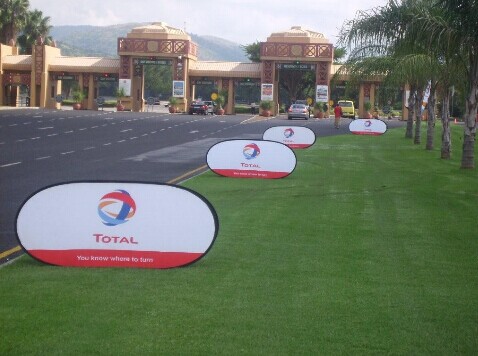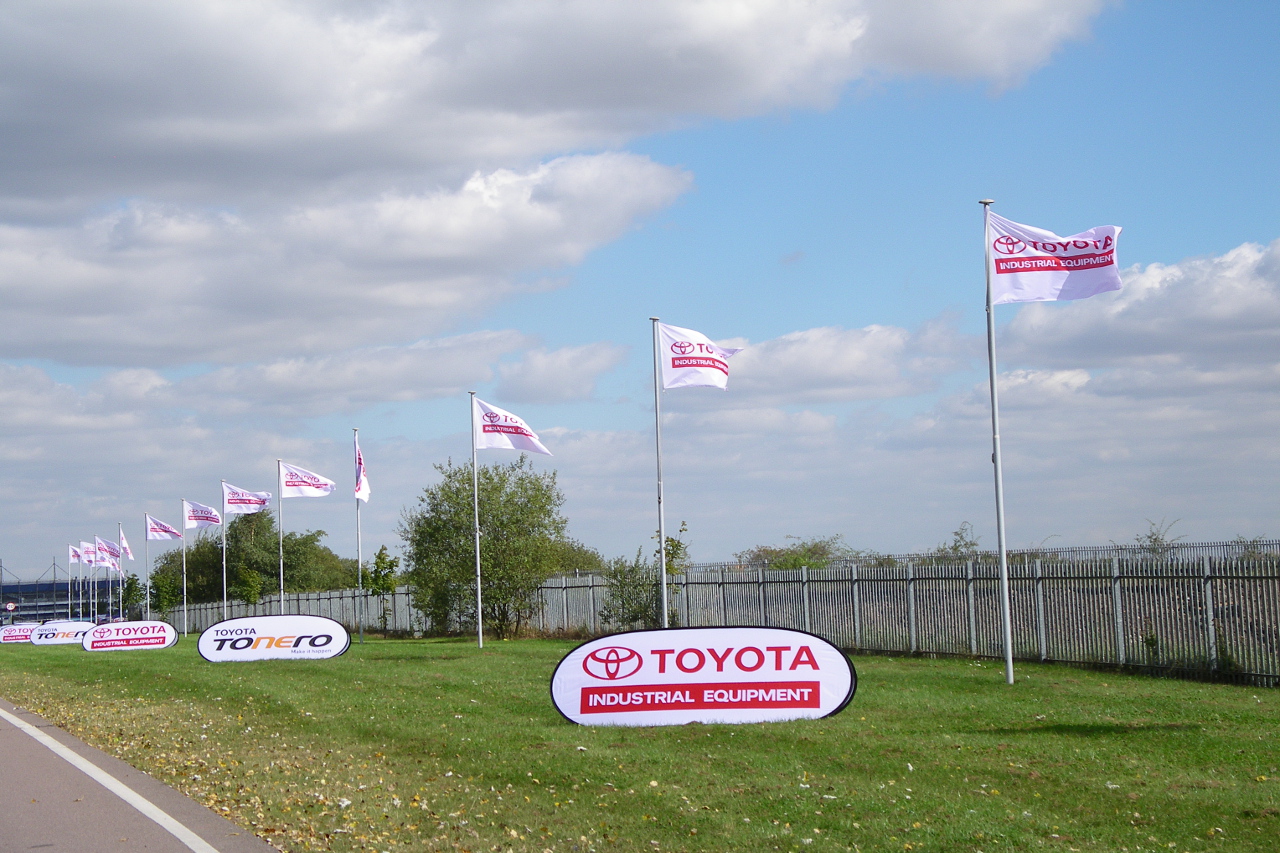 2021-11-14







Products Catagories
News & Events
Contact Information
Ningbo Zstar Advertising Equipments CO., Ltd
Add: 5-519 Xinghewan , Yinfeng Road , Haishu District, Ningbo , Zhejiang, China
Tel.: 0086-574-87434681
Fax: 0086-574-87434685
Email: zstardisplay@qq.com
Skype: andygao82
Web: http://www.flagbannermaker.com