News Details
Outdoor advertising tent
Author: ZSTAR FLAG Date: 2017-6-11 4:39:31
Outdoor advertising tents
are our outdoor display equipped tent, as we all know, outdoor tent fabric mainly PU coating and silicon coating, and the vast majority of outdoor tents seam joints are used to tighten the waterproof tape to achieve water the goal of. The following are the same as the "
As the outdoor marquee tents were used a waterproof tape, then the folding storage, then, will make waterproof strip bending and external force, it is easy to cause the waterproof strip off.
But because of the larger custom marquee tent, under normal circumstances subject to restrictions, can not be suspended for storage of the tent, then we usually in the storage of tents should pay attention to what it.
Outdoor printed tents
in addition to the timely cleaning of dust and attachments, but also the fabric should be wiped both sides of the water vapor, to be completely dry and then folded storage. This is very important. If not completely dry on the storage, it is easy to make mold mildew and adhesion problems. Affect the life of the tent!


Model No: Outdoor tent 01
Material: 300D polyester, 600D poly or oxford fabric
Usage: Advertising, Selling, Event, Racing, Party
Color: 10 Color Available
Size: 3x3m, 3x4m, 3x4.5m, 3x6m
Packing: Frame in One Carton, Roof in One Carton
HS Code: 6306220010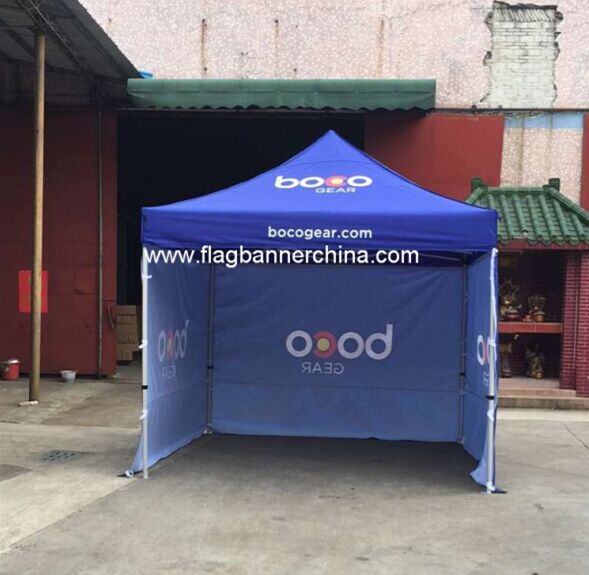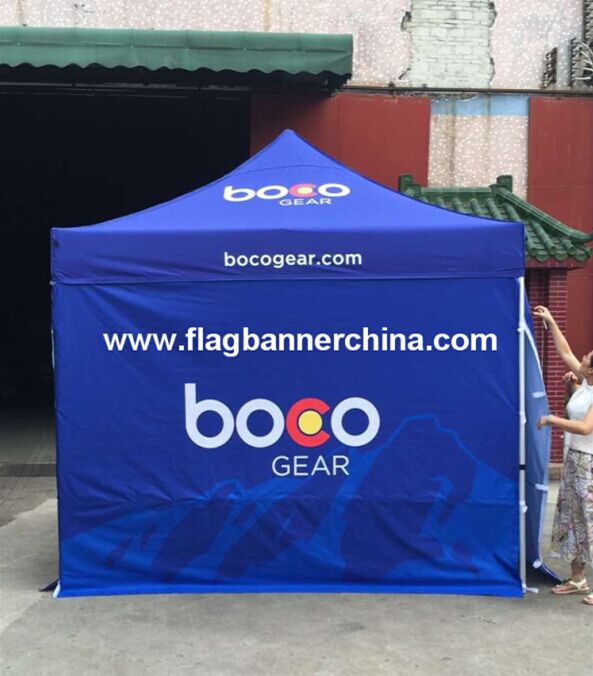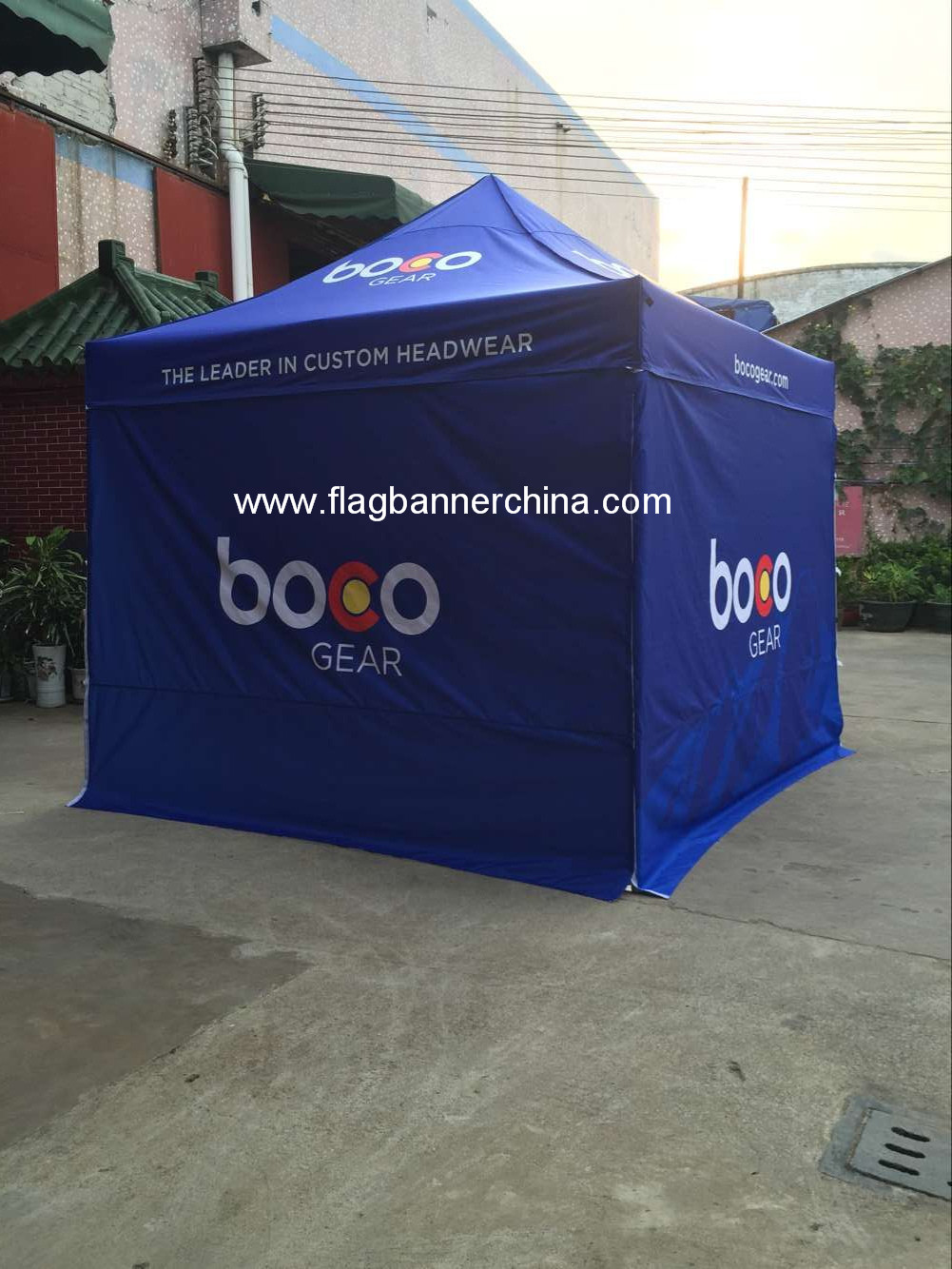 2017-6-11
Products Catagories
News & Events
Contact Information
Ningbo Zstar Advertising Equipments CO., Ltd
Add: 5-519 Xinghewan , Yinfeng Road , Haishu District, Ningbo , Zhejiang, China
Tel.: 0086-574-87434681
Fax: 0086-574-87434685
Email: zstardisplay@qq.com
Skype: andygao82
Web: http://www.flagbannermaker.com