News Details
Event string flag, custom bunting,streamer china
Author: ZSTAR FLAG Date: 2016-5-18 0:05:50
Event bunting string flag'>String flags
which is draped with the national colors is most common. The red and white color matches up with our range of promotional posters, price tickets and show cards. Event sting flags are very effective in capturing the eyes of others especially when your image or logos are eye catching, whether you wish to expand the visibility of a team, product, or simply your message, our event string pennant flags.
Custom brand string flag
is a great way to show off school spirit while custom logo string flag and
custom string flag
s'>Custom string flags are the perfect way to decorate your next tailgate party. Custom
bunting flag
'>Bunting flags and event string flag is a a string flags were made of cloth, polyester, nylon, pvc or paper which can be hung from railings, decks, doorways, windows and rooftops.
custom bunting
string flag is 100 feet in length; pennants are 18 x 12". There are many pennant flags per string, Color can be vary, depending on the advertising promotion.The
outdoor bunting flags
are stitched to a string that can be tied off to a fixture, and the word SALE is printed on both sides. The string flags materials are 100% polyester or 100% knitted polyester packing:1 string/bag. The event string flags category includes: school pennant, baseball pennants, college pennants, sports pennants and custom pennant bunting.
Custom brand bunting streamers
are traditionally made from felt pennants. The event bunting flags can be reused. The custom bunting string flag is useful both indoors and outdoors. We make eyes catching easy as our bunting flags are printed full color.
Item No: Event string flag 01
Materials: Polyester, PVC, PE, Paper
Printing: offset print, screen silk print, digital print
Shape: Rectangle, Triangle or Custom
Graphic size: 20x30cm, 30x 40cm, custom size
Length: 5m, 10m, 15m, 20m or Custom Length
Weight: 5KGS/1Carton
Packing: 1set per PP Bag, 200buntings/Carton
Usage: event, wedding, party activity, advertising, decoration, promotion
http://www.flagbannerchina.com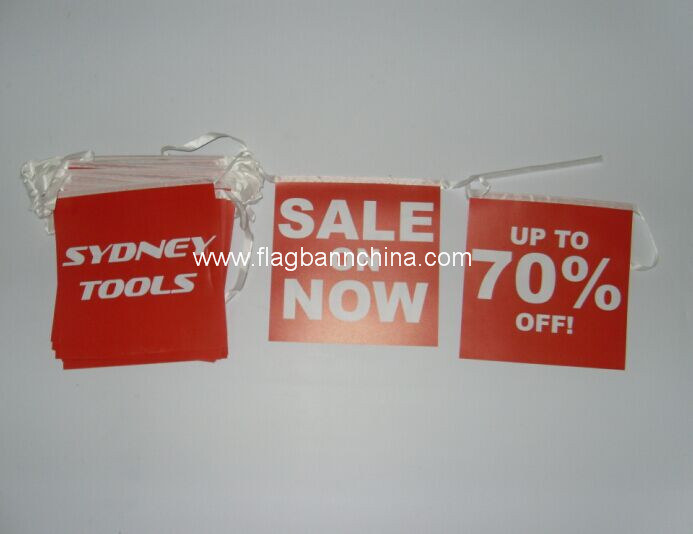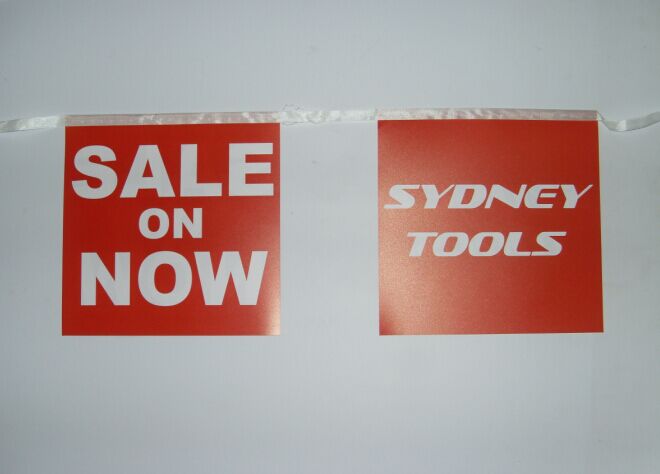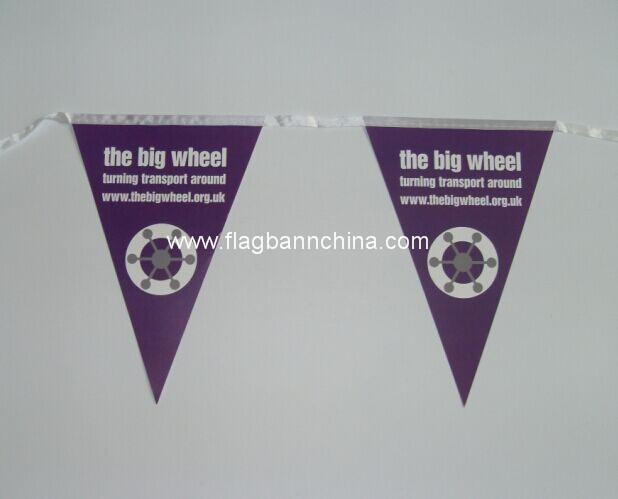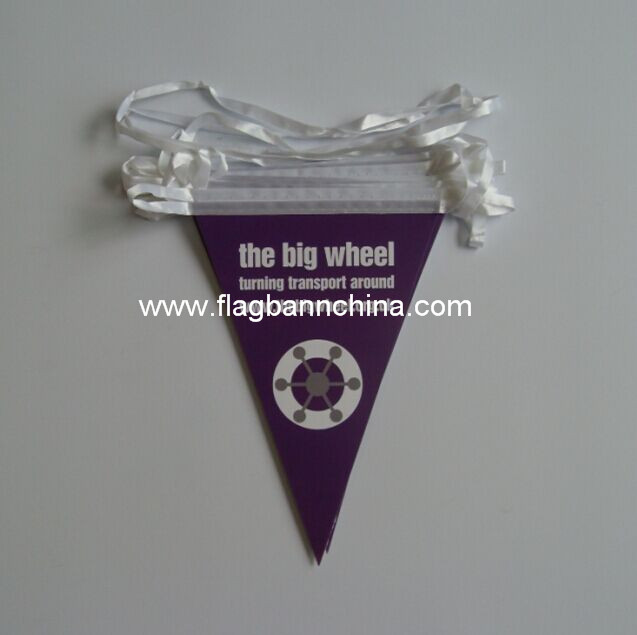 Products Catagories
News & Events
Contact Information
Ningbo Zstar Advertising Equipments CO., Ltd
Add: 5-519 Xinghewan , Yinfeng Road , Haishu District, Ningbo , Zhejiang, China
Tel.: 0086-574-87434681
Fax: 0086-574-87434685
Email: zstardisplay@qq.com
Skype: andygao82
Web: http://www.flagbannermaker.com