News Details
stretch table cloth
Author: ZSTAR FLAG Date: 2017-7-16 3:18:32
Event stretch table cloth
comes with hemmed edge to prevent fraying and to display elegantly. Spandex material table cover was made of high quality polyester and spandex blend fabric, The main sizes are 4feet, 6 feet, 8 feet.
Event stretch table covers
are also a great marketing table cover with the customization option. These full color printed table covers are very durable after too with many times use indoor or outdoor.
Custom spandex table cloth
comes with full color digital printing so it will make your Spandex display even more eye catching. Furthermore, it can also be used alone to cover just the tabletop and goes snugly under the top with the elastic.
High quality spandex table cloth
was made of a polyester, spandex-blended material, and it is designed to fit to a 8 feet rectangular table. The custom table cover'>Custom table cover'>custom table cover like stretch-fit trade show linens, is wrinkle-resistant to keep your table top display looking attractive with little maintenance.
Item No: Stretch table cloth 01
Material: Polyester, satin, stretch, spandex
Cover size: 4 feet, 6 feet, 8 feet, custom size
Finishing: silk screen print, digital print, dye sublimation print
Packing: PP bag, carton box
Usage: display, trade show, event
www.flagbannerchina.com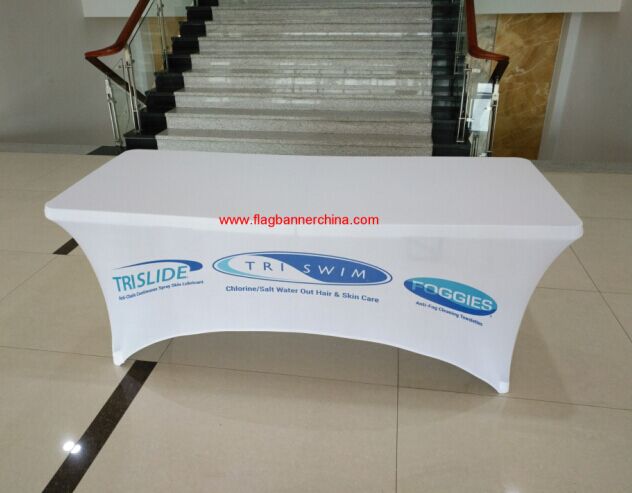 Stretch table cover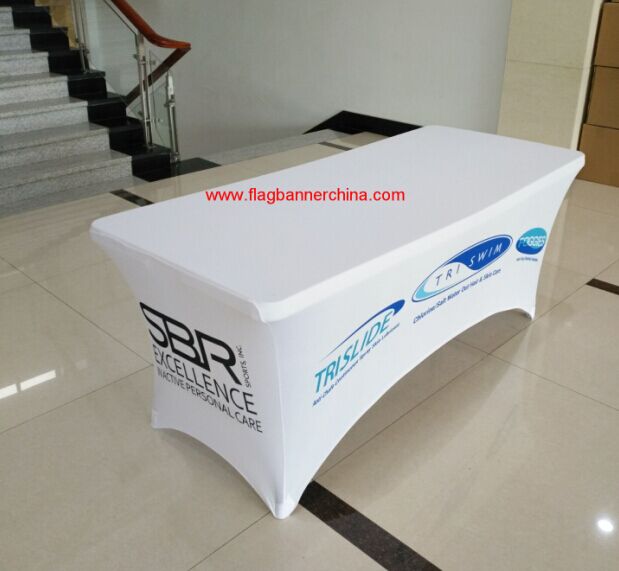 6 feet stretch table cover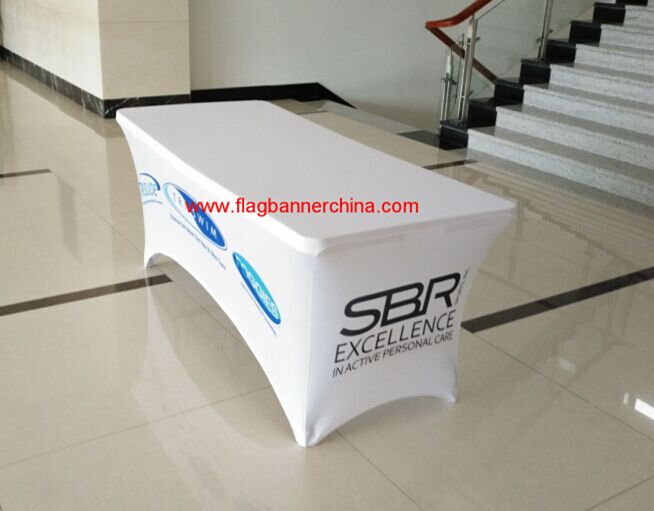 Custom stretch table cover



2017-7-16


Products Catagories
News & Events
Contact Information
Ningbo Zstar Advertising Equipments CO., Ltd
Add: 5-519 Xinghewan , Yinfeng Road , Haishu District, Ningbo , Zhejiang, China
Tel.: 0086-574-87434681
Fax: 0086-574-87434685
Email: zstardisplay@qq.com
Skype: andygao82
Web: http://www.flagbannermaker.com