News Details
Event bunting, event streamer, custom string flag
Author: ZSTAR FLAG Date: 2016-7-26 0:44:08
Event bunting flag'>Bunting flags
are a great outdoor printed flags to really make your advertisements and promotions stand out. From crests and club emblems to more complex designs, our
custom bunting
ensures effective results every time. If it's just color you were looking for, our full color printed bunting flag is hard wearing and can be used both indoors and outdoors.
Custom bunting
is available in any length, standard length is 10 metres, and is twin stitched to a one inch heading tape for extra strength. Custom bunting country flags have always been a popular and cost effective way of advertising in a shop front, an event, under the tent and more. The advantages are for the event streamers: 1, Created to an exact specification. 2, manufactured from knitted polyester. 3, custom lengths available.
Custom string flag'>String flag
s are typically found at sporting events or being handed out to the players of a sports team, but some people prefer to use their pennant banner flags in a different type of way. This lightweight
event bunting flag
is manufactured from 100% polyester and is an ideal selection for indoor and outdoor occasions. Outdoor
Bunting string flags
comes in all sorts of colors, materials, sizes and shapes.
Item No: Event bunting 01
Materials: Polyester, PVC, PE, Paper
Printing: offset print, screen silk print, digital print
Shape: Rectangle, Triangle or Custom
Graphic size: 20x30cm, 30x 40cm, custom size
Length: 5m, 10m, 15m, 20m or Custom Length
Weight: 5KGS/1Carton
Packing: 1set per PP Bag, 200buntings/Carton
Usage: event, wedding, party activity, advertising, decoration, promotion
http://www.flagbannermaker.com
http://www.flagbannerchina.com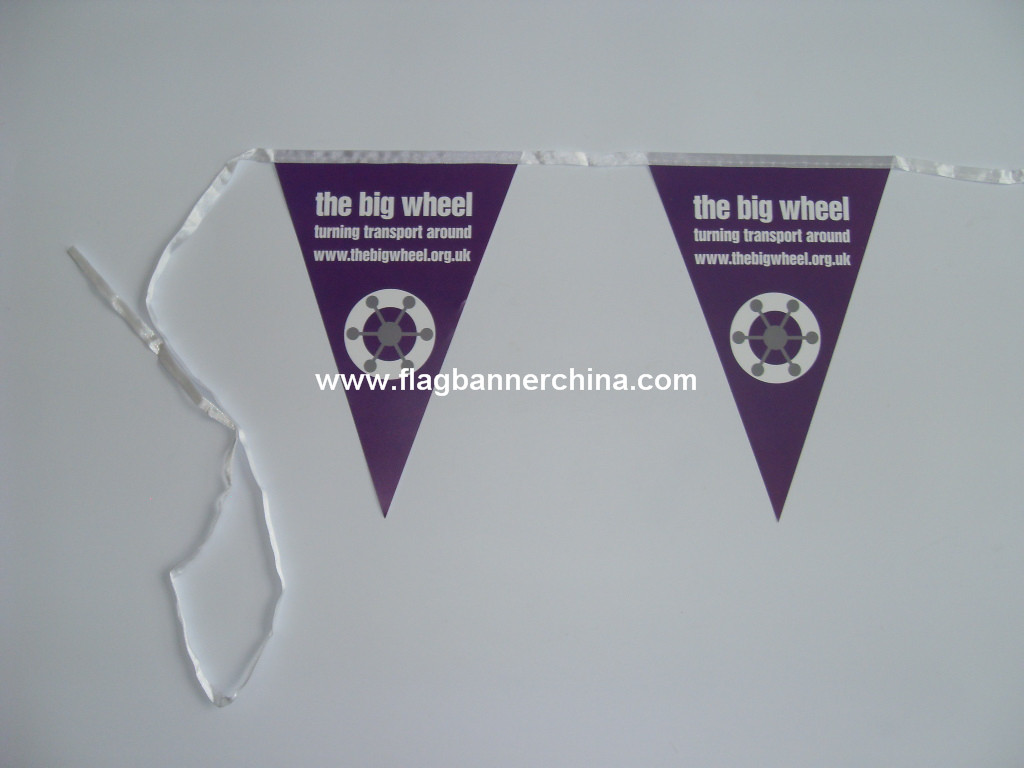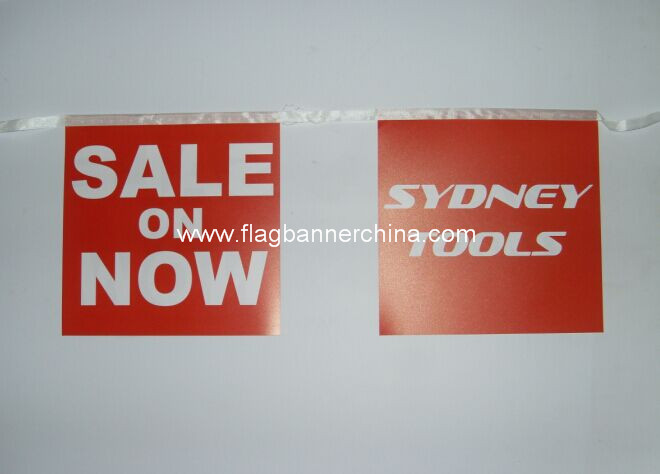 Products Catagories
News & Events
Contact Information
Ningbo Zstar Advertising Equipments CO., Ltd
Add: 5-519 Xinghewan , Yinfeng Road , Haishu District, Ningbo , Zhejiang, China
Tel.: 0086-574-87434681
Fax: 0086-574-87434685
Email: zstardisplay@qq.com
Skype: andygao82
Web: http://www.flagbannermaker.com