News Details
Custom wall flag, wall flag banner china
Author: ZSTAR FLAG Date: 2016-6-4 0:53:10
Custom printed
Wall flag
is a good event flag to drive impulse sales and are easily attached by screwing to a wall or using the extra strength adhesive that comes with the kit. Event Wall flag kits are an event product for outside your retail store.
custom wall flag
'>Custom wall flagpoles are double sided and extend from a wall to capture the attention of passers by. The custom wall flags are a great dsiplay flag to drive impulse sales. Double sided dye sublimation printing on polyester fabric. The main material of the wall
Flag banner
is polyester with digital printing or UV printing. The
custom logo wall flags
are a great medium to drive impulse sales. sale wall mounted flags can influence customers' impulse purchases. China made wall flag is made in polyester material that every retail store front can utilize to increase their customer traffic.
Item: Custom wall flag 01
Material: Plastic pole, vinyl flags, polyester fabric
Pole Size: 60cm, 65cm, 70cm, 75cm 85cm
Finish: Digital printing,
Graphic Material: vinyl flags, polyester fabric
Graphic Size: 40x60cm
G.W.: 0.25kgs/1pc
Packing: 85x40x20cm/50pcs (With Base)
http://www.flagbannermaker.com
http://www.flagbannerchina.com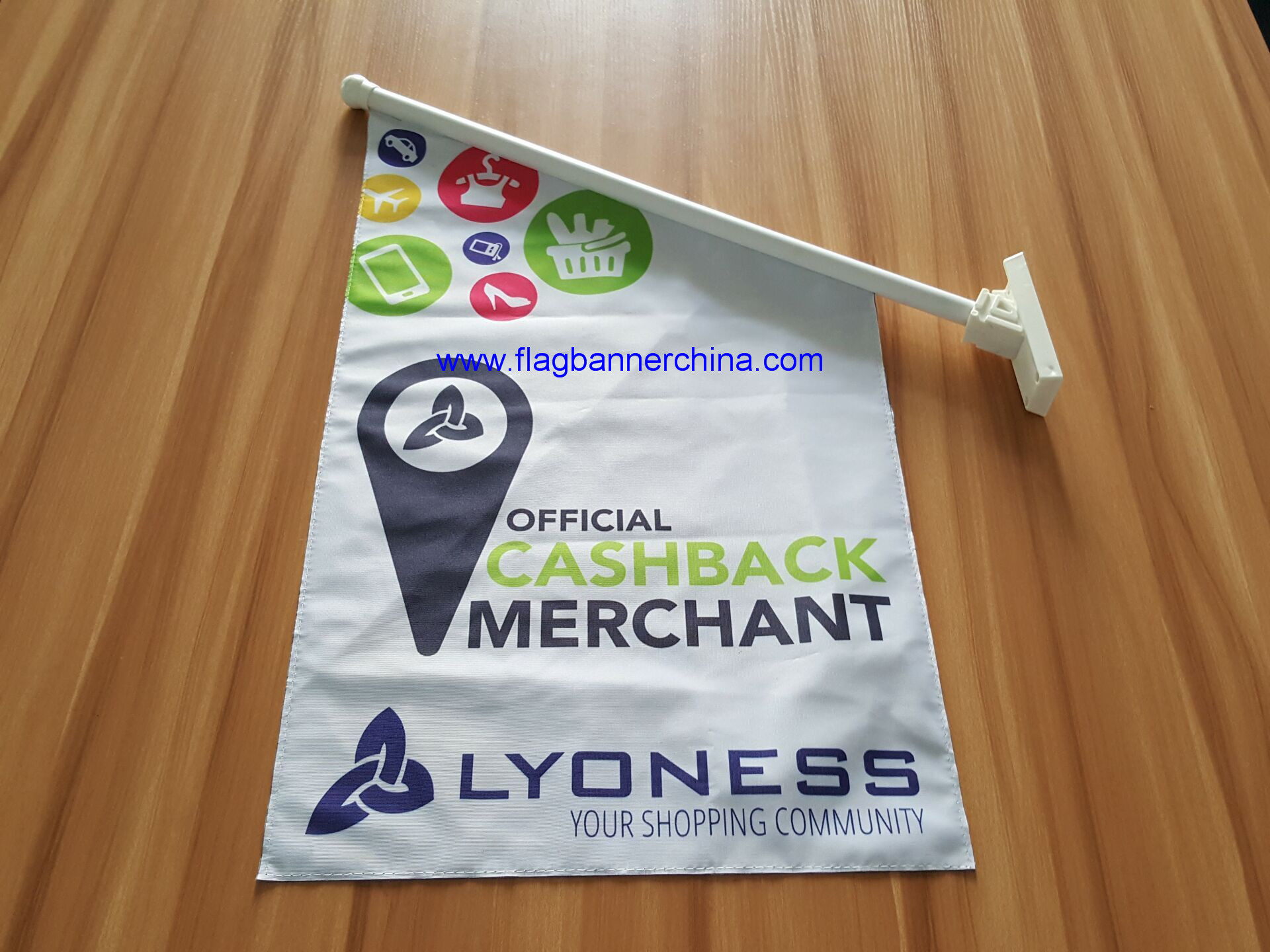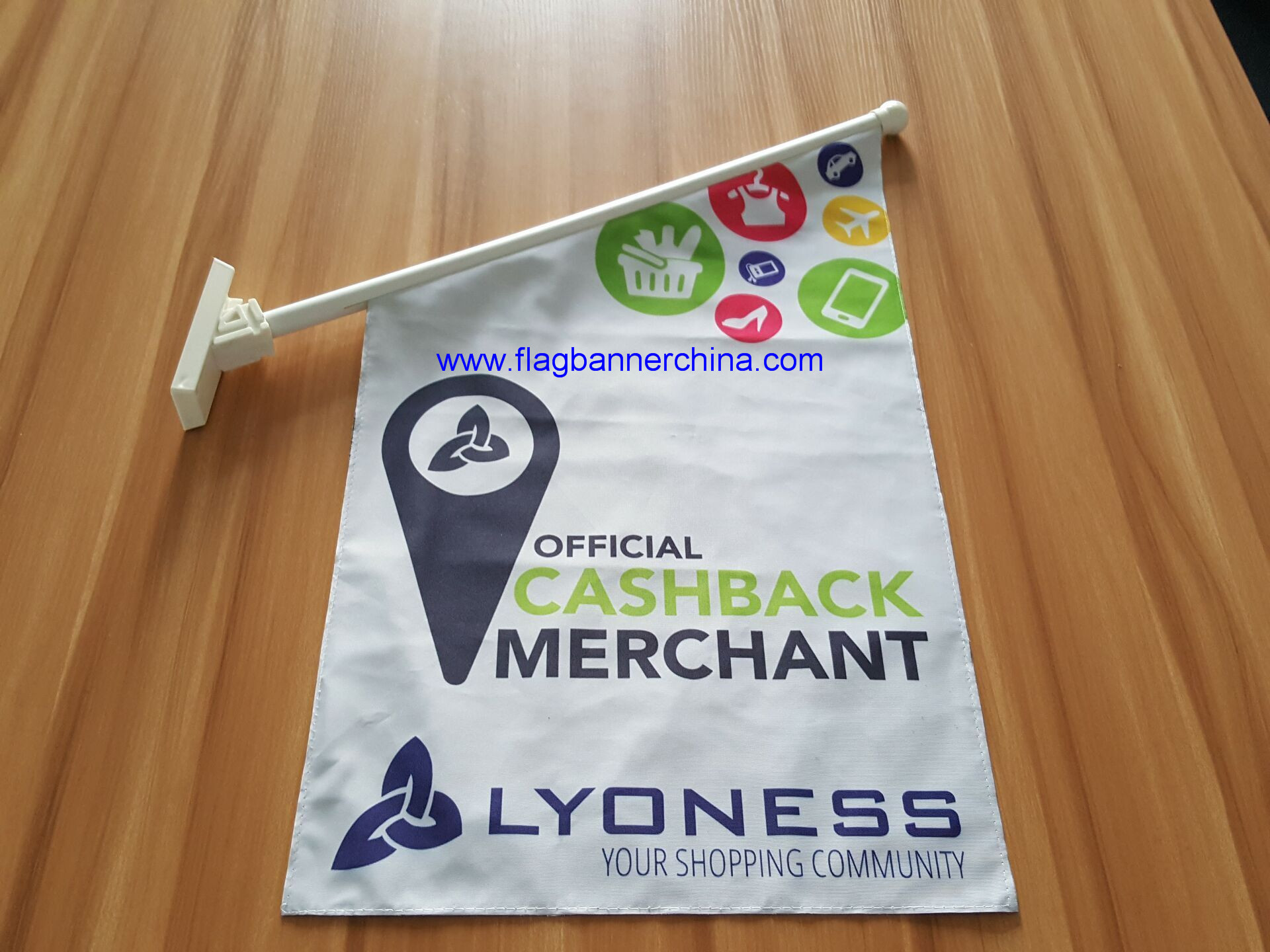 Products Catagories
News & Events
Contact Information
Ningbo Zstar Advertising Equipments CO., Ltd
Add: 5-519 Xinghewan , Yinfeng Road , Haishu District, Ningbo , Zhejiang, China
Tel.: 0086-574-87434681
Fax: 0086-574-87434685
Email: zstardisplay@qq.com
Skype: andygao82
Web: http://www.flagbannermaker.com