News Details
Custom fitted table cover
Author: ZSTAR FLAG Date: 2021/1/20 6:50:07
Custom fitted table cover with hemmed sides to prevent fraying and to display elegantly. The 6 foot table cover like stretch-fit trade show linens, is wrinkle-resistant to keep your table top display looking attractive with little maintenance.
Custom fitted table cloth was greatly designed for outdoor or indoor event use on highboys for tall, bar-style tables are often found at receptions, wine tastings and more,mainly used for outdoor event.
Event fitted table cloth are an ideal outdoor event table cloth that for the company owner who does not have a particular vision of how they want to decorate their stands.

Custom printed table cover is a machine washable, dry-able, and wrinkle resistant and also fireproof. These printed table covers to fit both 6 feet and 8 feet long display tables so it can used for your company event.
Custom printed table cloth features sewn in pockets on the underside, to slip the feet of your table into. This type of stretch table cloth stylishly contour all aspects of the table. Each table cover features hemmed edges to prevent fraying and to display elegantly.
Item No: Stretch table cover 01
Material: Polyester, satin, stretch, spandex
Cover size: 4 feet, 6 feet, 8 feet, custom size
Finishing: silk screen print, digital print, dye sublimation print
Weight: 0.5~1KG
Packing: PP bag, carton box
Usage: display, trade show, event

http://www.zstardisplays.com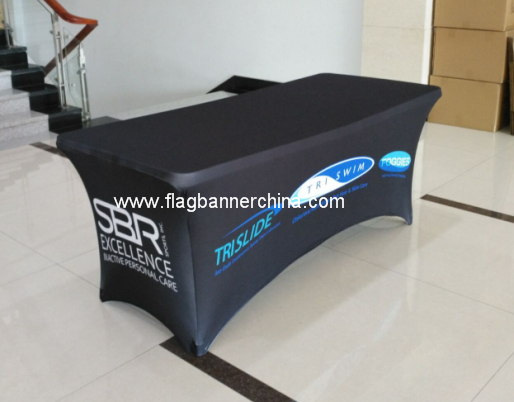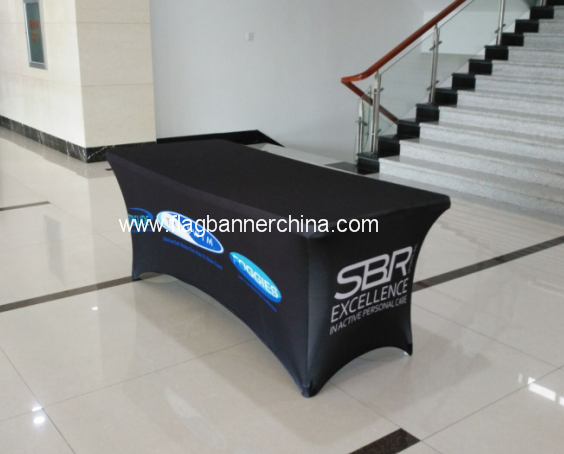 2021-1-20
Products Catagories
News & Events
Contact Information
Ningbo Zstar Advertising Equipments CO., Ltd
Add: 5-519 Xinghewan , Yinfeng Road , Haishu District, Ningbo , Zhejiang, China
Tel.: 0086-574-87434681
Fax: 0086-574-87434685
Email: zstardisplay@qq.com
Skype: andygao82
Web: http://www.flagbannermaker.com