News Details
Custom fitted table cover
Author: ZSTAR FLAG Date: 2016-10-24 2:09:51
Custom fitted table cover
can make fine for your event by tapping into the promotional opportunities on offer from a
custom table cloth
'>Custom table cloth. Whether it's an exhibition or concert, race or motor trade show. Custom stretch cover will give your event and trad show and the edge whilst boosting your brand as it can be printed with any logo, design or theme. Custom fitted table cover not only shout about your company but they can also hide brochures, samples and other items on your stand whilst giving your brand a boost.
Trade show table cover
can make a great touch to your trade show booths, or any special events such as a fundraisers, open houses, event registrations, seminars and discussions, hospitality events, or wedding reception tables.
Event fitted table covers
are supplied ready to fit to the supplied table - simply use the vecroto secure the table cloth to the supplied table. Custom logo table cover is the careful combination of fabric, color, style, comfort and embroidery that makes our
Custom baseball hat
s the best value in the business. Exhibition table covers are speedy to set-up and quick to dismantle, and offer simple yet effective event branding.
Item No: Event table cover 01
Material: Polyester, satin, stretch, spandex
Cover size: 4 feet, 6 feet, 8 feet, custom size
Finishing: silk screen print, digital print, dye sublimation print
Weight: 0.5~1KG
Packing: PP bag, carton box
Usage: display, trade show, event
http://www.flagbannerchina.com

http://www.flagbannermaker.com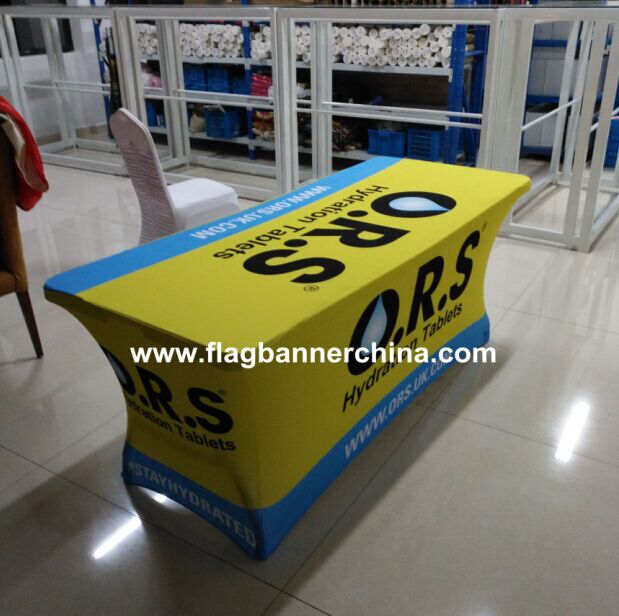 Custom fitted table cover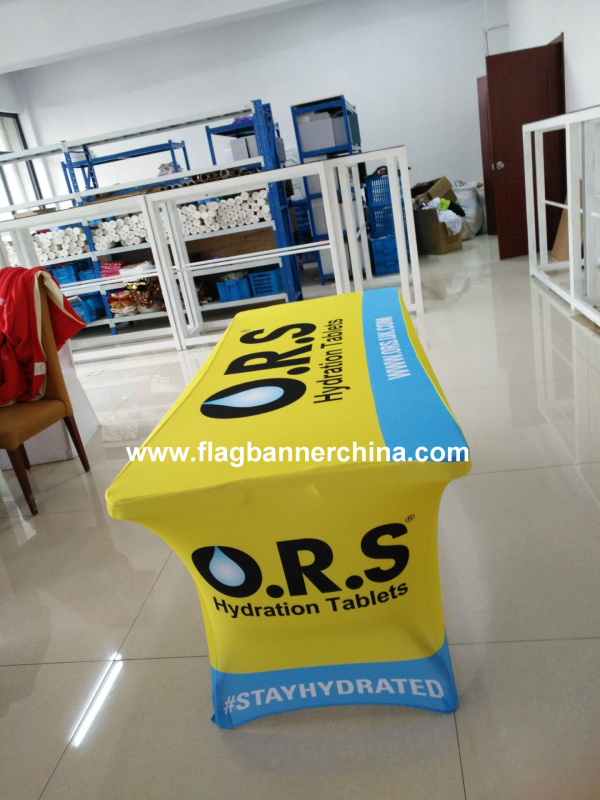 Event table cover china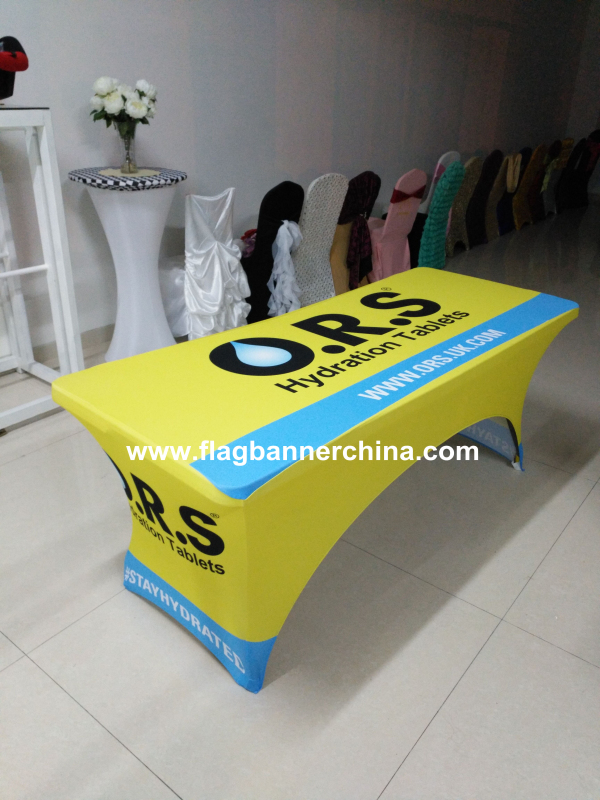 Spandex table cover
2016-10-24
Products Catagories
News & Events
Contact Information
Ningbo Zstar Advertising Equipments CO., Ltd
Add: 5-519 Xinghewan , Yinfeng Road , Haishu District, Ningbo , Zhejiang, China
Tel.: 0086-574-87434681
Fax: 0086-574-87434685
Email: zstardisplay@qq.com
Skype: andygao82
Web: http://www.flagbannermaker.com