News Details
Barricade mesh polyester cover
Author: ZSTAR FLAG Date: 2022/5/17 22:03:34
Barricade mesh polyester cover was
made of
high quality mesh
polyester,
the
printing is a
s
customer's manuscript and digital thermal transfer, the conventional car is buttonhole, can be used for a variety of outdoor activities and sports activities. Reliable quality, can be customized, can be recycled, inexpensive.
We can supply barricade mesh covers in any size, to suit your crowd barrier fencing. The top straight and the top curved corners are hemmed, with the sides left open, so that they can easily be sleeved onto crowd barriers – allowing for branding on both sides.
Fence mesh polyester cover to perfectly fit your barrier. Velcro flaps easily close and keep sleeve from moving. You can also place informational messages or directions on a Fence mesh banner. Mesh barrier cover comes with eyelets on each side tabs allowing multiple barriers to be attached together to create one continuous wall of branding.
Item No: Fence mesh banner 01
Material: 100% polyester, satin, nylon, mesh polyester
Ink: Eco-solvent
Color: CMYK
Accuracy: 1440dpi
Size: custom size
G.W.:1kg~ 10kgs
Carton size: 50x42x30cm/100pcs
Printer: silk screen print, dye sub print, digital print
Port: NINGBO, SHANGHAI
Usage: event, trade show, display

http://www.flagbannerchina.com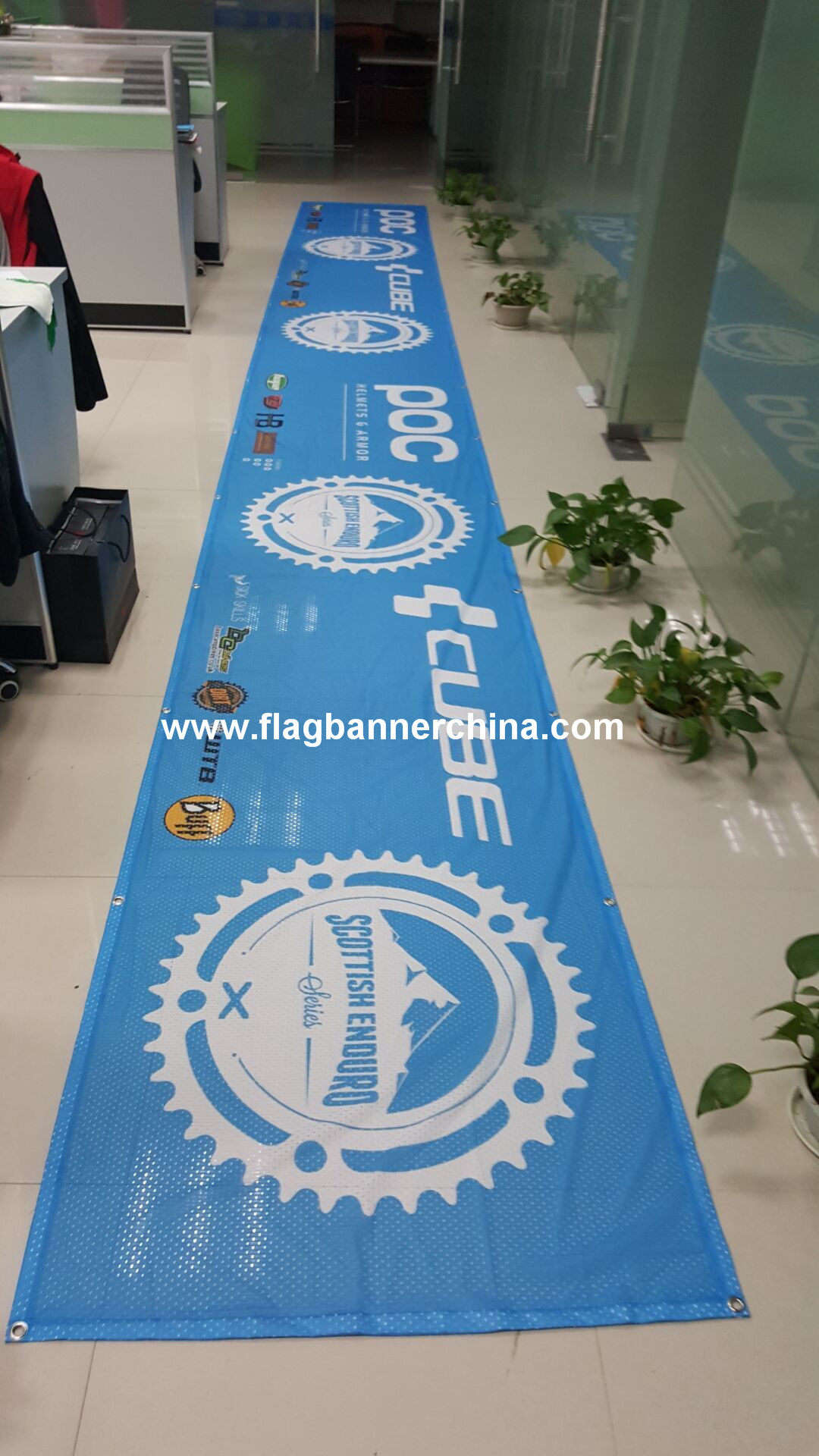 2022-5-17





Products Catagories
News & Events
Contact Information
Ningbo Zstar Advertising Equipments CO., Ltd
Add: 5-519 Xinghewan , Yinfeng Road , Haishu District, Ningbo , Zhejiang, China
Tel.: 0086-574-87434681
Fax: 0086-574-87434685
Email: zstardisplay@qq.com
Skype: andygao82
Web: http://www.flagbannermaker.com