News Details
A frame banner, courtside banner, pop out banner china
Author: ZSTAR FLAG Date: 2016-11-12 1:20:12
A frame banner
look stunning, whether they are set up on the green of a golf event, the sidelines of a football or soccer playoff, or courtside during a basketball or volleyball tournament. Custom A frame banner is good for tennis and ping-pong opens are heat and stress-tested fiberglass, and flame-retardant, UV-resistant polyester knitted fabric. The
oval
Pop out banner
printing quality is exceptional and each banner comes with its own pegs and carries bags. Pop out banner comes with full color digitally printed full-color logo on two sides; they can be set up and taken down within one minite. The unique shape of
A frame banner
is extremely eye catching and is guaranteed to draw attention to your promotion/ advertisement.
Event courtside banner
is the most popular choice used by venues who wish to appeal to younger, trend following crowds, such as universities, concerts and clubs/pubs. Event
Pop up banner
comes with high quality polyester knitted fabric and our use of high-tech techniques means every one of our banners is manufactured to the highest standard.
Item No: Pop out banner 01
Material: stainless frame, polyester fabric
Printing: dye sub printing, digital printing
Shape: round, triangle, horizontal
Graphic size: 60x130cm, 100x200cm, 110x270cm,120cm etc
Package: 65x65x30cm/ 5sets/1CTN
Usage: golf event, sports, display
Kits includes: printed banner, iron frame, carry bag, pegs
http://www.flagbannermaker.com
http://www.zstardisplays.com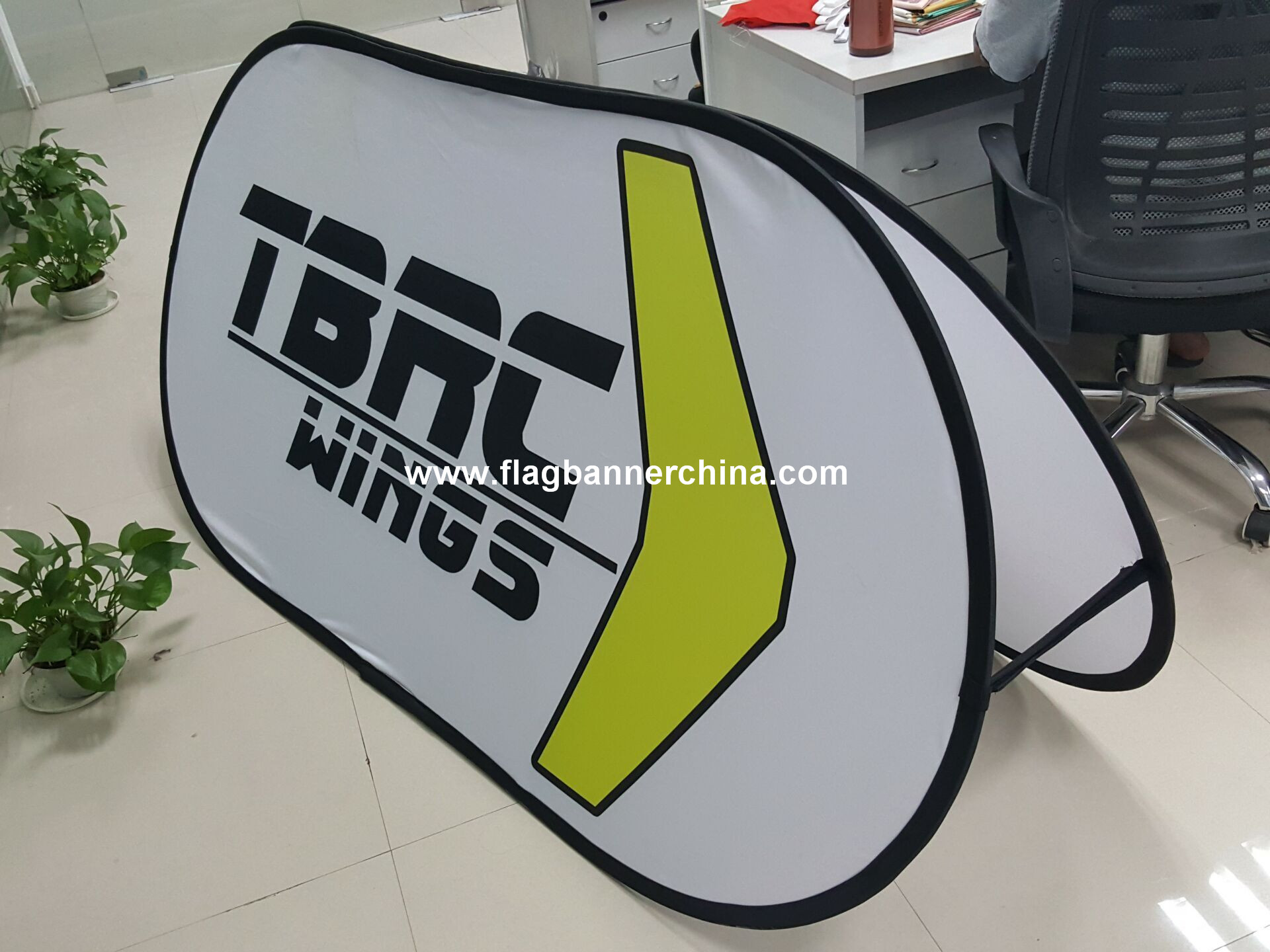 Pop out banner stand


Event pop out banners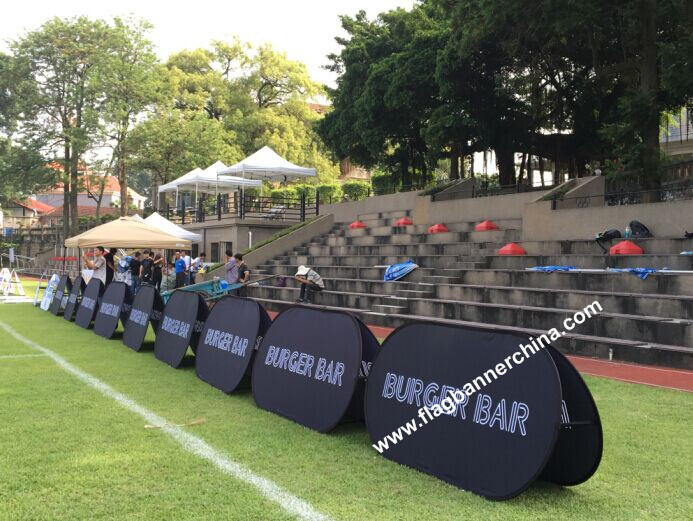 Event A frame banner

2016-11-12
Products Catagories
News & Events
Contact Information
Ningbo Zstar Advertising Equipments CO., Ltd
Add: 5-519 Xinghewan , Yinfeng Road , Haishu District, Ningbo , Zhejiang, China
Tel.: 0086-574-87434681
Fax: 0086-574-87434685
Email: zstardisplay@qq.com
Skype: andygao82
Web: http://www.flagbannermaker.com